Home Our Team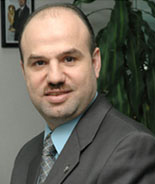 Group CEO's Message
I would like to take this opportunity to thank each and every one of you for your continued support to AL SHAFAR GROUP. It seems like only yesterday that Mr. Ahmed Al Shafar began a small company known as Al Shafar. In fact, that was almost forty years ago and those modest beginnings have now flowered into a large Group of Companies with a well-earned reputation as a leader business group in the UAE.
Al Shafar Group was established in 1960 employing over 7500 employees with 2 Billion Dirham turnover, and has more than 26 companies under its business umbrella. Its operations includes: Construction, Real Estate, Property Development, Aviation, Education, Motors, General Trading, Transportation, Pharmaceutical, Manufacturing, Electro-Mechanical and Interiors.
This achievement of Al Shafar Group is certainly the result of its dedicated staff, excellent management and the superior characteristic quality of the Al Shafar Family. Their dedication, experience and maturity help us to build such a prestigious Group in the UAE.
Many things have happened in the last year, that has made Al Shafar bigger and stronger, and many of you have been instrumental in bringing about this success. Year 2007 has been our most profitable year to date – and we have continued to launch new ventures, develop new projects, open new showrooms and establish new business.
As we reflect on 2007, it was a year of strong operating and financial performance which is largely the result of the efforts of our motivated, focused, dedicated and capable teams of people who know their business, operate safely, act environmentally responsible, think for themselves and take educated risks in pursuit of what matters – building intrinsic value. At every level, we strive to keep things simple, focus on long-term value creation and deliver on our commitments. For that, I thank our people, our suppliers and our customers.
We need to maintain Al Shafar culture that is built on tradition, teamwork, communication, knowledge and recognition. We need to maintain a heritage of trust and integrity, provide the best quality and value to our customers, and be actively engaged in our communities. Most important, we need to continue our tradition of having the best people and hiring quality staff and grow key talent to meet the needs of a growing UAE economy.
Again, I would like to express my deep appreciation for the support of our customers, and the solidarity of our colleagues. Let me thank you for your dedication, passion and loyalty towards our company. Your commitment, combined with our dedication to always work harder and smarter, will enable us to face the future with unsurpassed enthusiasm and confidence.
SUHAIL ZAIN ELDEEN
Group CEO
---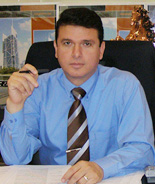 General Manager's Message
Welcome to Al Shafar Development (ASD), on behalf of my team, I would like to invite you to explore our wide range of development opportunities.
ASD, arm of Al Shafar Group of Companies, was established in 2006 with strong investment and management capabilities to develop and create world class Real Estate development.
ASD is characterized by highly qualified and experienced staff very dedicated to achieve the highest standards of development through innovation and state of the art technology. We are considered to be among one of the leading companies in the United Arab Emirates in the field of investment and development.
ASD ensures that all clients' requirements are met in order to achieve their satisfaction through a professional, high quality and timely service.
Let me take this opportunity to thank you all our dear customers, our management, our staff and to all the people behind who contributed and supported in our previous years of success. I hope that you will continue and will never stop supporting us in our next level of conquest.
Indeed, our Victory is also yours!
NASSER ABDUL SALAM AHMED ALI
General Manager