Ongoing Projects
Future Projects
News & Events
Home THE PEARL
THE PEARL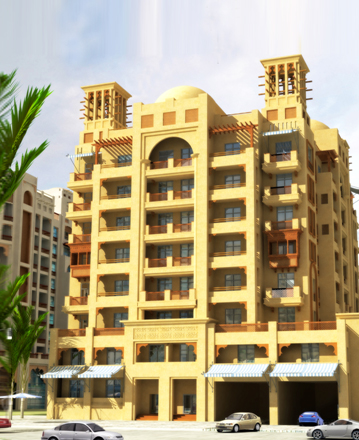 For much of its existence, Dubai's culture was influenced by its interaction with the often-harsh conditions of the desert. The discovery of the abundance of the natural pearls on the rich oyster beds of Dubai's sea, however, gave birth to a new culture that began at the natural waterway called The Creek. The people of this charming and friendly Emirate became pearl divers and seafarers, mastering the art of building huge dhows (cargo ships) as well as small ferry boats called abras.
Today, while The Creek still continues to be a charming attraction, modern Dubai stands out as a city of sharp contrasts. In fact, Dubai is home to people of over 182 nationalities from across the globe, thereby making the Emirate a natural hub and a melting pot of cultures from across the world. With its ethnic mix of nationalities, its infrastructural solidity, its ultra-modern outlook and the presence of the finest hotels and brands in the world, the Emirate has emerged as a favored destination for tourism, sports, leisure and shopping. With unprecedented progress on every front, Dubai is now expanding its cultural horizons even further, by introducing Culture Village – a melting pot of diverse cultures, quite naturally and logically, at the very place where it all began… The Creek.
Culture Village, a most unique project of its kind, is the brain-child of Dubai Properties, a part of the team that has enhanced the image of Dubai as the city of prosperity by developing landmark resource zones like Dubai Internet City, Dubai Media City and the Knowledge Village. That part, Dubai Properties has also been instrumental in adding the diversity of Dubai with niche projects such as Business Bay and Jumeirah Beach Residence. Designed to give a cultural face and enhance Dubai's image as a multi-cultural city by showcasing its maritime roots emanating from The Creek. Culture Village is intended to be a world-class destination that mixes old-world pleasures and entertainment with a modern, sophisticated ambiance. Culture Village contributes to a climate of harmony and economic growth by catering to both the resident as well as transient population. It will provide not just the traditional elements of livability but openness to life itself; a broad range of cultural diversity and acceptance; and an interactive, multi-dimensional and refined lifestyle with a cultural orientation. It will blend Middle Eastern history with the rich heritage of Dubai, offering an inspired mix of Arabic and old Dubai architecture. Murals, sculptures and pottery will adorn the façades of buildings and street corners. What makes Culture Village unique is the recreation of the old life to blend with today's modern lifestyle, through a diverse mix of places of cultural interest, places to work, places to live, places to relax, places to gather and to commune with the beauty of the waterfront. The lifestyle here can only be described as being beyond the realms of one's imagination. Wide open spaces that allow both the body and the mind to roam free; traditional wind towers overlooking cobblestone walkways adorned with unique sculptures; romantic waterways with artistic bridges; creekside souks, restaurants and cafes; a beautiful amphitheatre featuring live performances and cultural festivals; a public library; exhibition hall and museums; even a dockyard that showcases the traditional dhow in all its originality. Culture Village's master plan has been divided into residential, commercial and retail zones with hospitality and entertainment sub-districts.
Unlike the towering skyscrapers that have cone to symbolize the progressive image of modern Dubai, the residences in Culture Village will actually be traditional low to medium-rise buildings offering studio, 1, 2, 3 & 4 bedroom apartments, although with modern interiors. There will even be custom-built loft apartments that combine a professional work area with residential comforts for the convenience of those who prefer to work at home.
Location
:
Culture Village, Jadaf
Plot No.
:
P1.A014
Designer
:
Al Asri Engineering Consultant
Contractor
:
Al Shafar Transport and Contracting Co.
Main Usage
:
Residential
Architectural Style
:
Arabic
Height (Structure)
:
approximately 43 meters
No. of Lifts
:
2
Car Parking
:
75
Floors (Over Ground)
:
7
No. of Flats
:
53
Click Here to Download E- Brochure